Melrose Bite has been on the block for awhile, the team decided to refresh the menu and the restaurant. I partnered up with and South Pawrk Signs working closely with the client to deliver a completely new identity for the restaurant. From there, our team applied this new look to signs, digital and print menus, window clings and so on.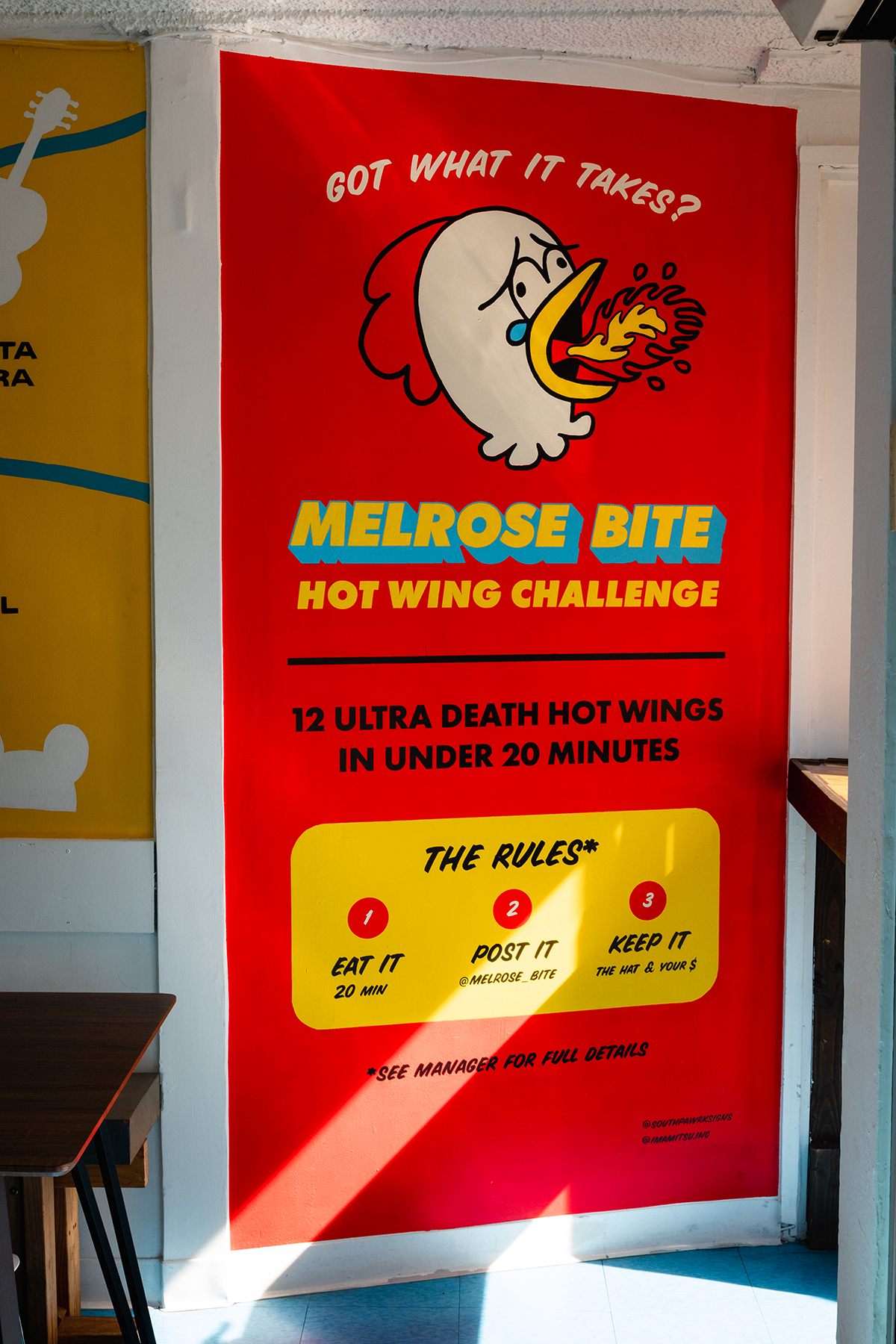 In addition to the branding, Wilmer and I designed and painted a 13' long mural for the restaurant as well as a hot wing challenge mural. I collaborated with artist Steve Medrano in developing a chicken character for the restaurant's hot wing challenge.
Role: Art Director/Designer/Muralist/Sign Painter

Creative collaboration with Wilmer Reyes of South Pawrk Signs.
Hot Wing Challenge chicken illustration developed with Steve Medrano.
All signs and murals hand painted by Nina Hazen and Wilmer Reyes.